Can't find what you are looking for?
Put in a product request or contact our team and we'll be more than happy to help.
Request A Product

Pylontech Pylon-Cable
Batteries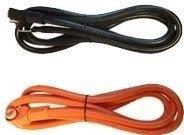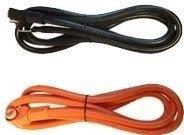 Pylontech Pylon-Cable Description
A new battery in the US series from Pylontech. The US5000 is a 48V battery that is extremely competitive in the ESS market especially with its compatibility with most hybrid inverters. We love it especially because of it's fantastic compatibility with Victron Energy products. The fact it is used so widely with Victron Energy, in off-grid markets especially, gives us full confidence in this products value to the market.
Pylon battery cable accessory kit for use with the US2000B, US2000B Plus and Phantom-S models. Each battery unit includes the interlink battery solar cables for parallel connection to another battery, whereas this pack is for connecting to the charger.
You require one cable pack per system for the following batteries, with a maximum of 5 x US2000B batteries or 3 x US3000 or 2 x UP5000. With a system of more batteries than mentioned, an additional cable pack would be required accordingly.
This cable pack includes the following solar cables:
2 x 2m long power cables (positive and negative)