Can't find what you are looking for?
Put in a product request or contact our team and we'll be more than happy to help.
Request A Product

GivEnergy All in One AC coupled 13.5kw
GivEnergy Batteries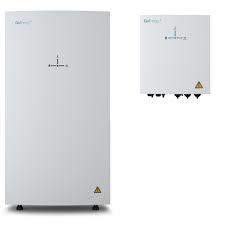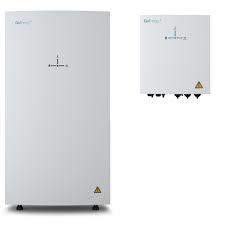 GivEnergy All in One AC coupled 13.5kw Description
AC Coupled | 13.5kWh
Primarily working as an on grid system, the All in One can deliver 7.2kW of peak power into the home on top of any solar generation.
Take control of your energy consumption with the Givenergy All in One AC Coupled 13.5kWh. This advanced system empowers you to maximize savings, enjoy whole house backup, and embrace a greener future. Let's explore the exceptional features that make this system a game-changer.
6000W Nominal AC Output Power
7.2kW @ 10s, 6.5kW @ 30s Peak Power
Dimensions 1100H x 600W x 280D (mm)
IP65 Rating
5 Year Warranty
Flexible Rate Tariff
With the All in One AC Coupled 13.5kWh, you can optimize your energy usage by charging the battery during off-peak hours when electricity is cleaner, greener, and more cost-effective. Then, when peak times hit, you can conveniently discharge the battery, leveraging stored power for maximum savings.
Whole House Backup
Powered by Gateway technology, the All in One AC Coupled 13.5kWh ensures uninterrupted energy supply during grid failures. In the event of a power outage, the system seamlessly switches to off-grid mode, providing continuous power to your home until grid supply is restored.
Modular Design
We understand that energy needs can evolve over time. That's why the All in One AC Coupled 13.5kWh features a modular design, allowing for easy scalability. Need additional capacity? Simply install multiple units in parallel to meet your growing energy requirements. The possibilities are limitless.
Grid Services Ready
Some energy suppliers and aggregators offer incentives for reducing electrical consumption during specific times. By integrating the All in One AC Coupled 13.5kWh into your energy system, you can tap into these opportunities and potentially receive payments for optimizing your electricity usage.
All in One AC Coupled | 13.5kWh
This system comes complete with a substantial 13.5kWh usable battery pack, capable of storing excess generation efficiently. Connect up to 6 systems in parallel, providing a whopping 80kWh of usable storage. With its modular design and 4 removable battery packs, installation and handling are a breeze.
Unleash the Power
While primarily designed as an on-grid system, the All in One AC Coupled 13.5kWh can deliver an impressive peak power output of 7.2kW directly to your home, in addition to any solar generation you may have. Experience enhanced energy independence and enjoy a consistent power supply.
Works with Octupus
Like the other GivEnergy batteries the All in One also work with Octopus Energy and is grid service ready. This means that if you have excess energy you can be paid to sell back to the grid.
Technical Specifications
Peak Power: 7.2kW peak / 6.0kW continuous
Nominal AC Power: 6000W
Rated Grid Frequency: 50/60±5Hz
Rated Grid Voltage (AC Voltage Range): 230 (180 to 270)
Maximum AC Current: 32A
Displacement Power Factor: 0.8 Leading to 0.8 Lagging
Number of Parallel Operation: 6 (coming soon)
Total Harmonic Distortion (THDi, Rated Power): <3%
Nominal AC Current: 26A
Battery Specifications
Battery Capacity: 13.5kWh
Communication Interfaces: CAN
Nominal Voltage: 307V
Maximum Charge/Discharge Current: 25A
Battery Voltage Range: 260-346V
Embrace the Future of Energy
The All in One AC Coupled 13.5kWh is built to last, backed by a 5-year warranty. With protection class IP65 and noise emission below 30dB, this system ensures a safe, reliable, and quiet operation. It features connectivity options like WiFi, LAN, and 4G, along with communication channels RS485/CAN/LoRa, providing seamless integration into your smart home setup.
Dimensions (excl. feet): 1100H x 600W