Can't find what you are looking for?
Put in a product request or contact our team and we'll be more than happy to help.
Request A Product

WS-KIT-10KVA 10KVA Plug & Play Kit
Solar PV Plug & Play Kits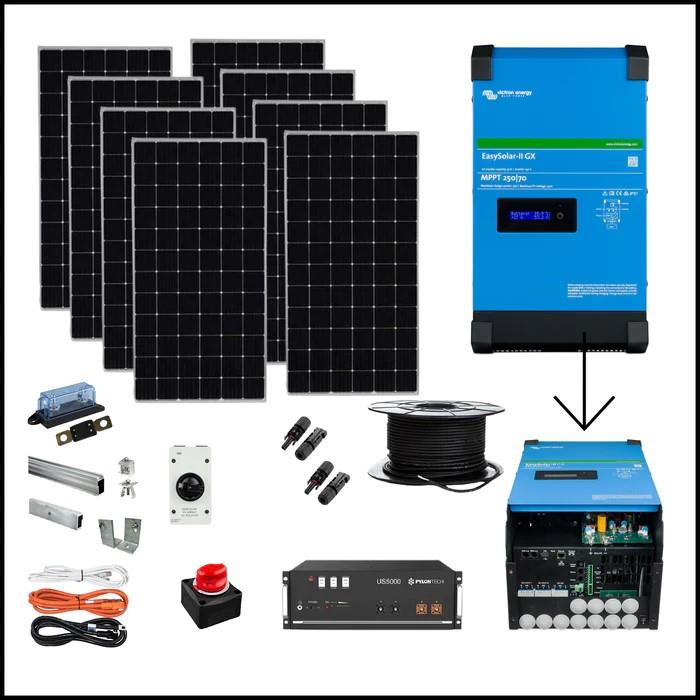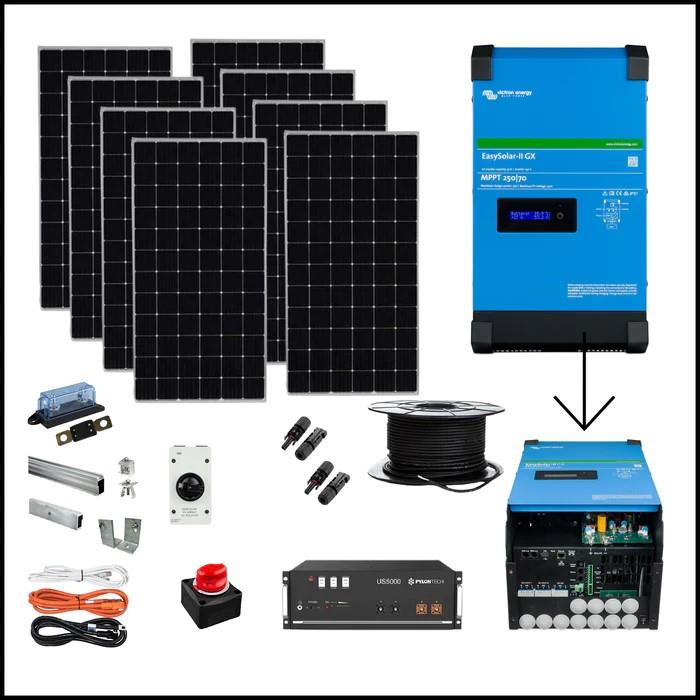 WS-KIT-10KVA 10KVA Plug & Play Kit Description
Callidus Wholesale's OEM Victron Energy boards.
Callidus Wholesale belong to a family of businesses that include engineers that manufacture our OEM Victron Energy boards, designed to be user friendly.
The solutions can be used on-grid, and off-grid, and we build systems that are fully expandable as system components can be added/expanded to meet your energy usage. The systems we design and build are based around the customers needs and requirements that we get to the bottom of when we conduct a load audit. Why Victron Energy? Victron have a 45 year heritage manufacturing products that have to perform and survive in a myriad of different environments; from a cabin in the woods, to a narrow boat.
Callidus engineers are fully trained by Victron. We have invested time and money in the quality training from Victron to ensure we provide you with the correct product for your needs.
This is a small board kit with 20kwh of battery storage at a very affordable cost, below are the benefits of this kit:-
Advantages of using an OEM board:-
We consult and design the solution with you and your client.
We build the system and program said system in accordance with the design we agree upon.
The system we build is "plug & play" so if you are new to solar, we make this easy for you, and if you are a novice in off-grid we also make it easy for you.
We comission your installation so when you instal it and walk away from the installation you can rest assured it is online and working.
Lastly, we remote manage the system for your client to make sure it remains working and fully optimised for productive results.
What the kit includes:-
A board on which the equipment is mounted and wired.
Cerbo GX
Lynx M8 distributor
GX touch 50
Multiplus II 48/5000/70-50 230v
Smart solar MPPT RS 450/100-TR
4 x US5000C